A delayed, but nonetheless heartfelt thank you goes out to everyone who came to the RFC a couple of Sundays ago. It is pretty awesome to be surrounded by such supportive people. Here are a few pics of my amazing friends.
Group Shot: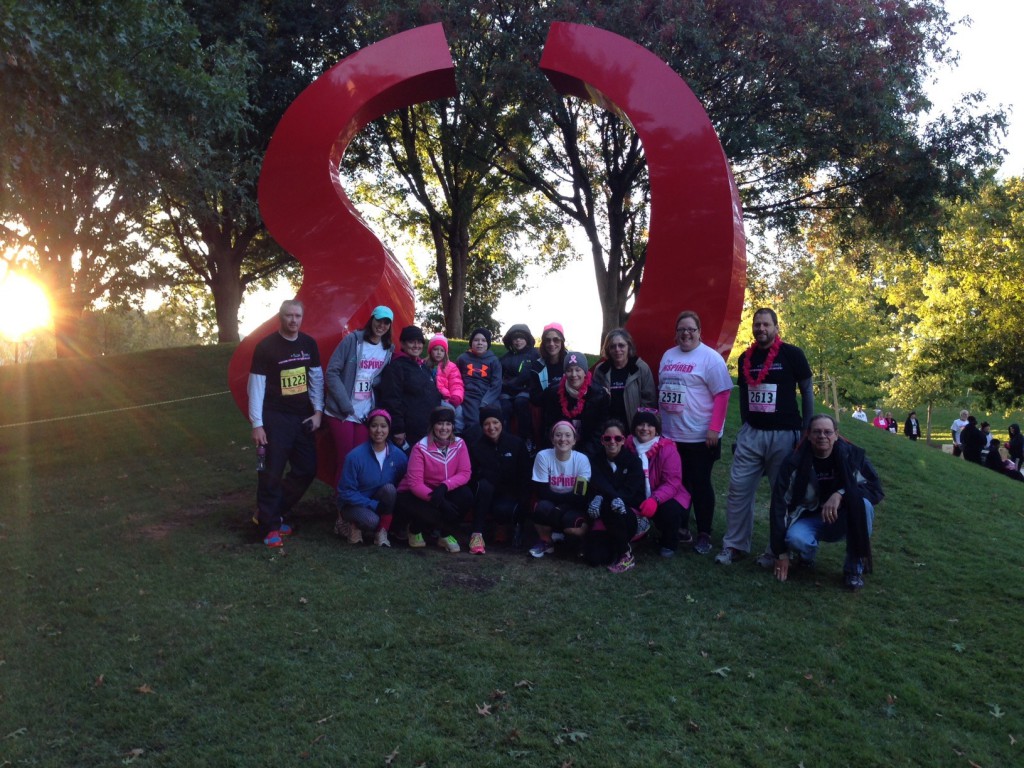 Chatting before the race: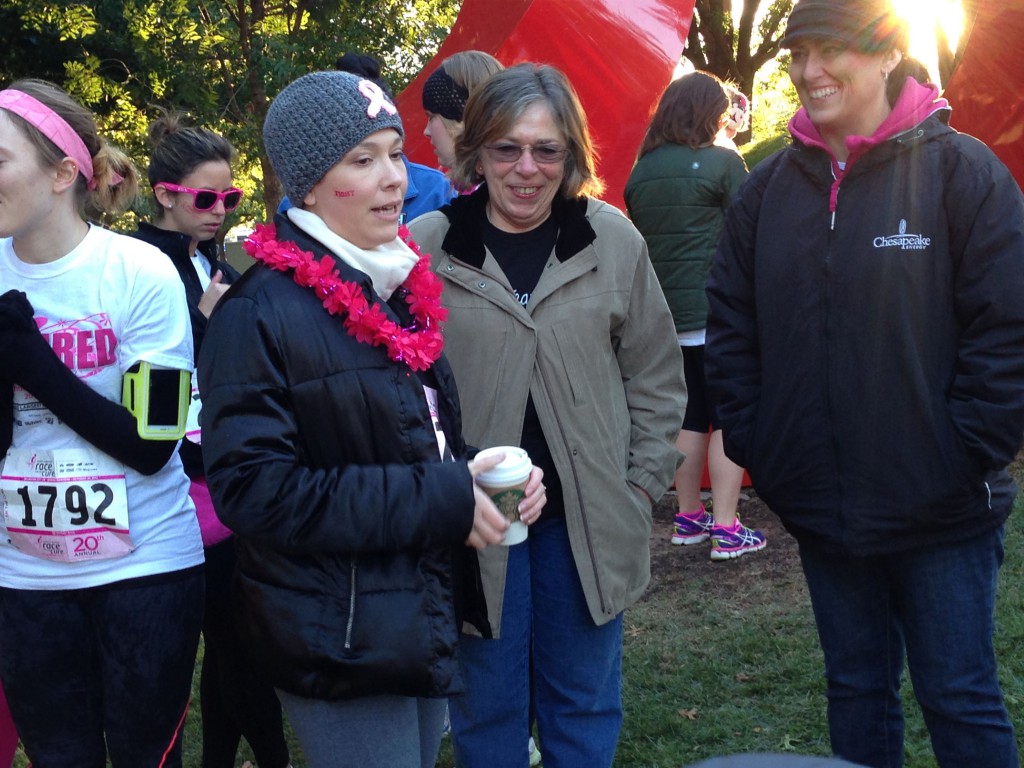 A handful of my amazing coworkers.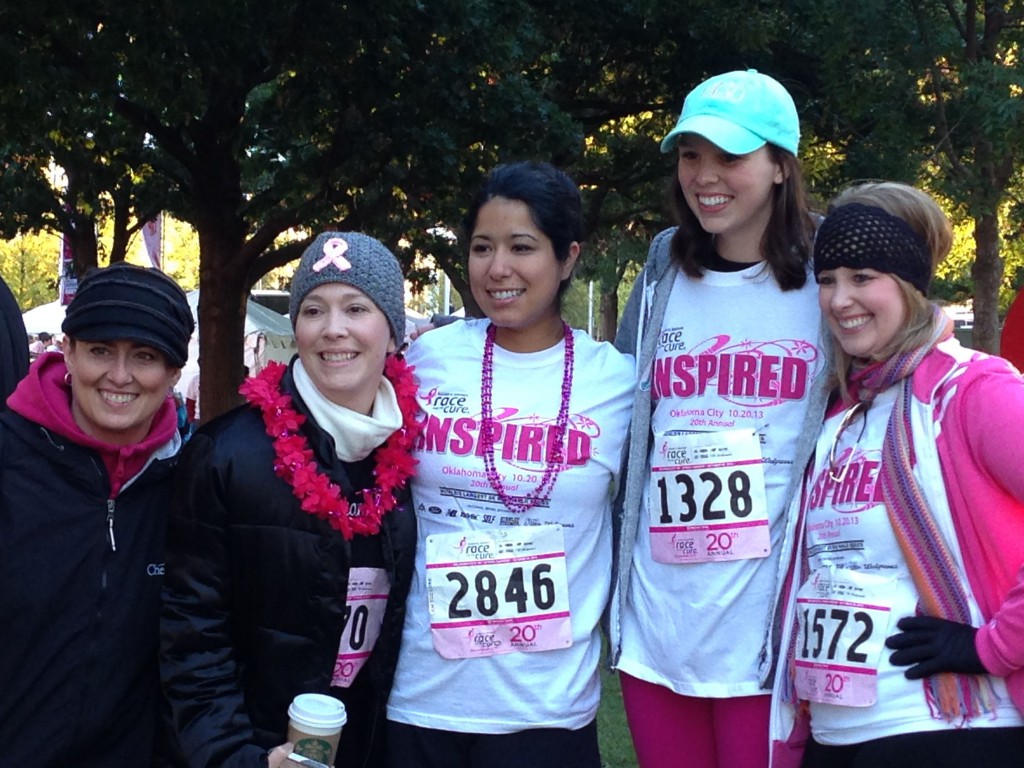 A special shoutout to Krista (far right) for putting Team Jenny together this year!
Signs on the back of our team's shirts: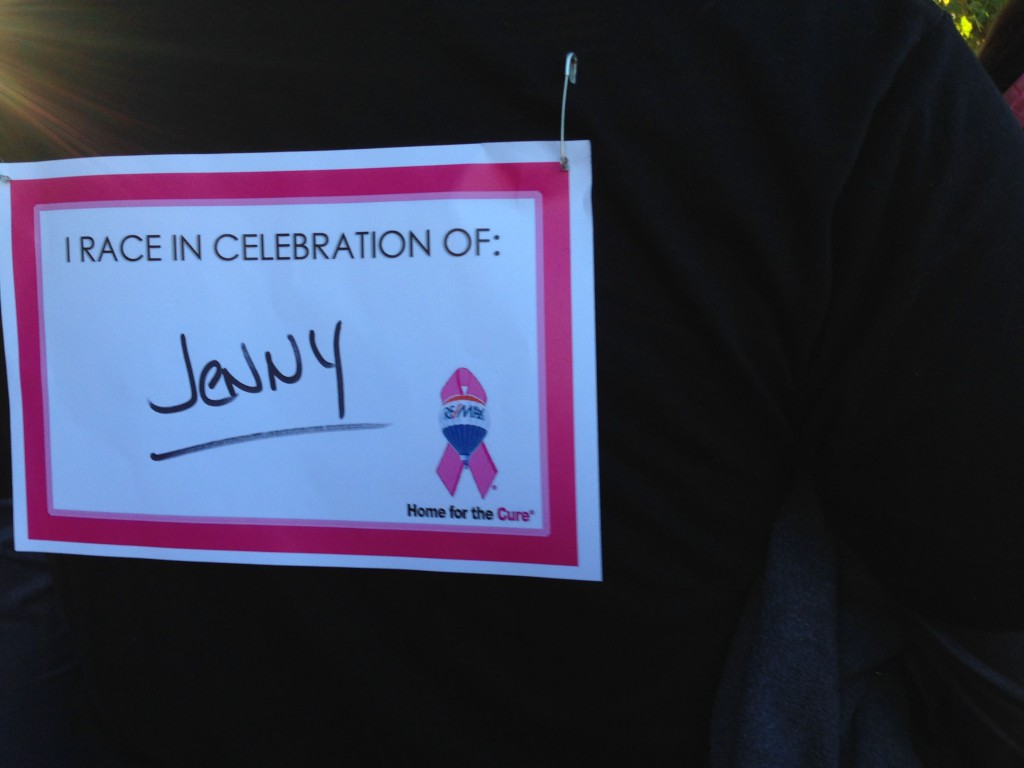 My youngest and pinkest team member/cheerleader:
Hayden cracks a smile even though it is early: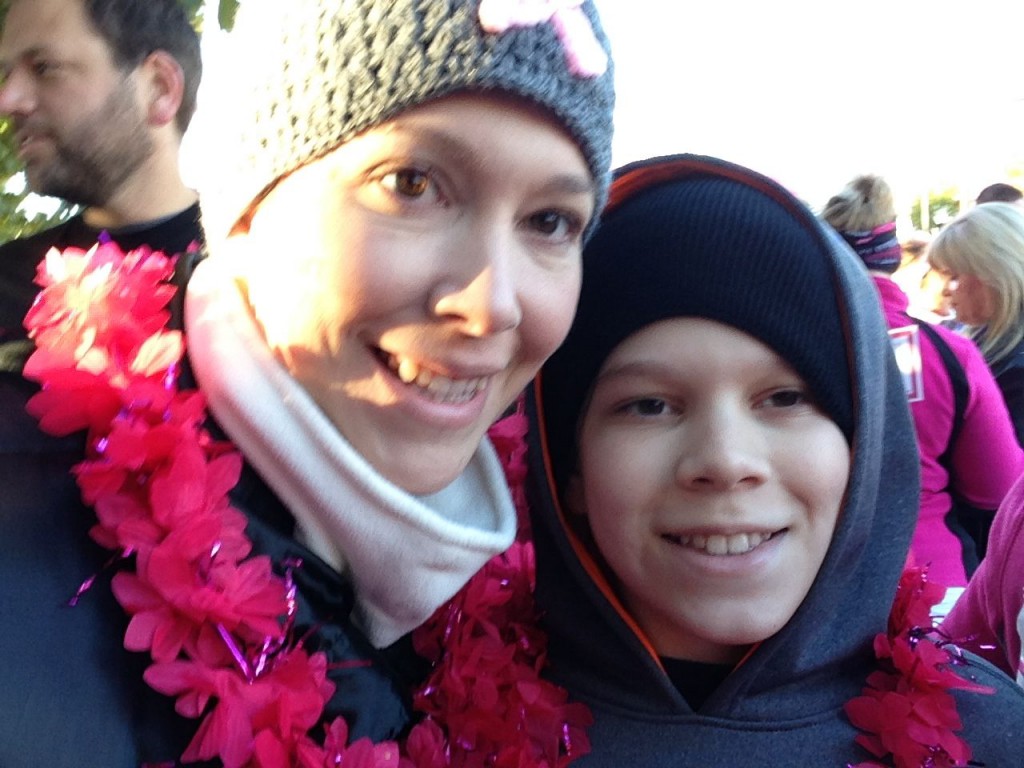 My cancer co-fighter: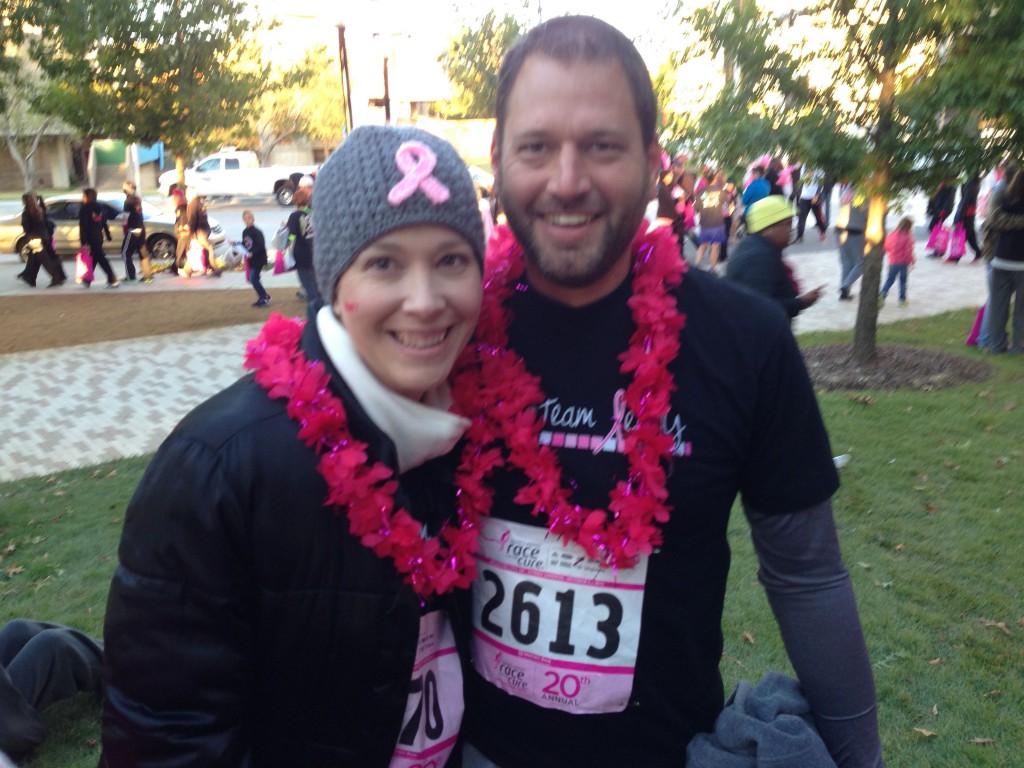 Ty was tricky to photograph: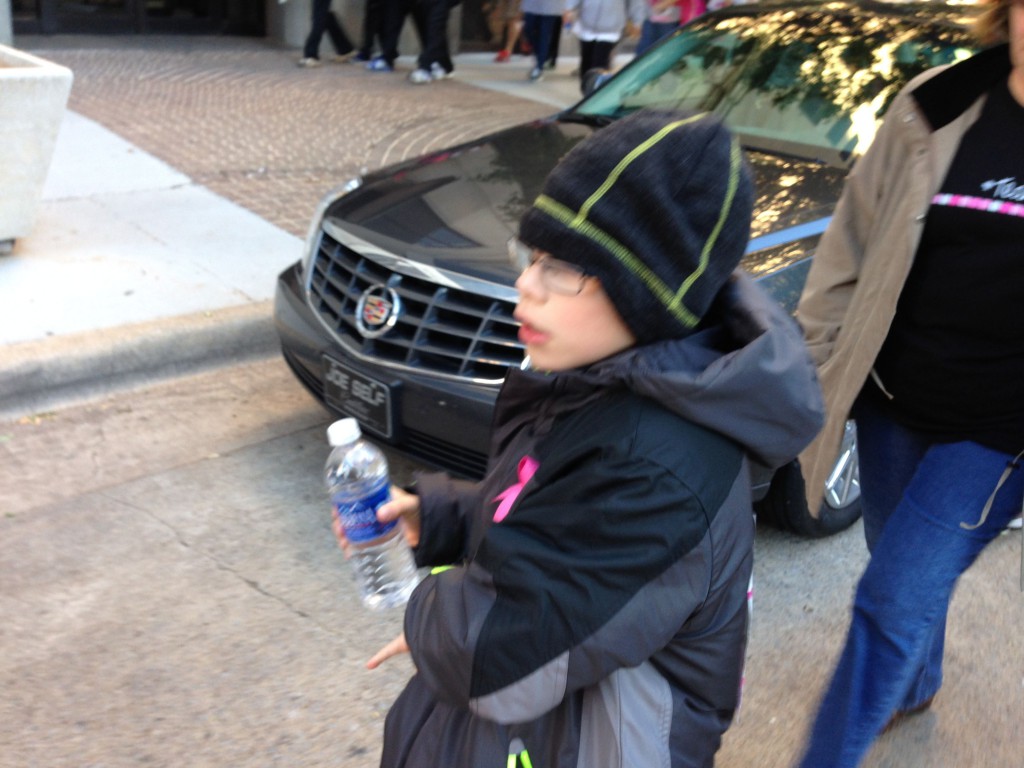 My sweet sister and me: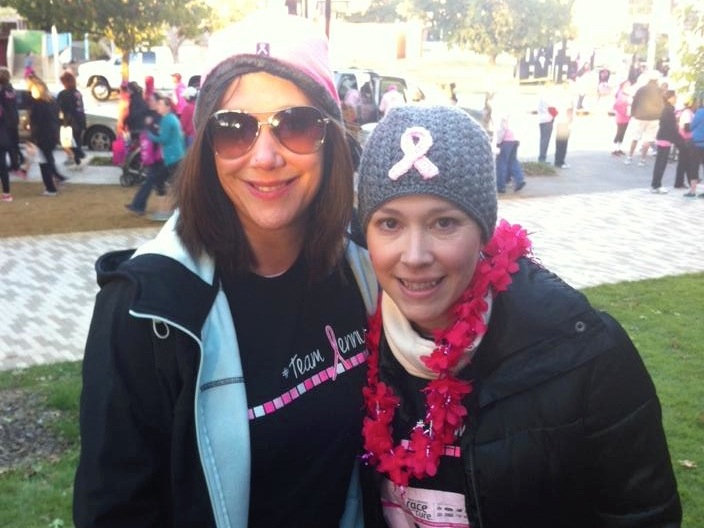 Alan told them to act happy – this is Hayden and Ty's response: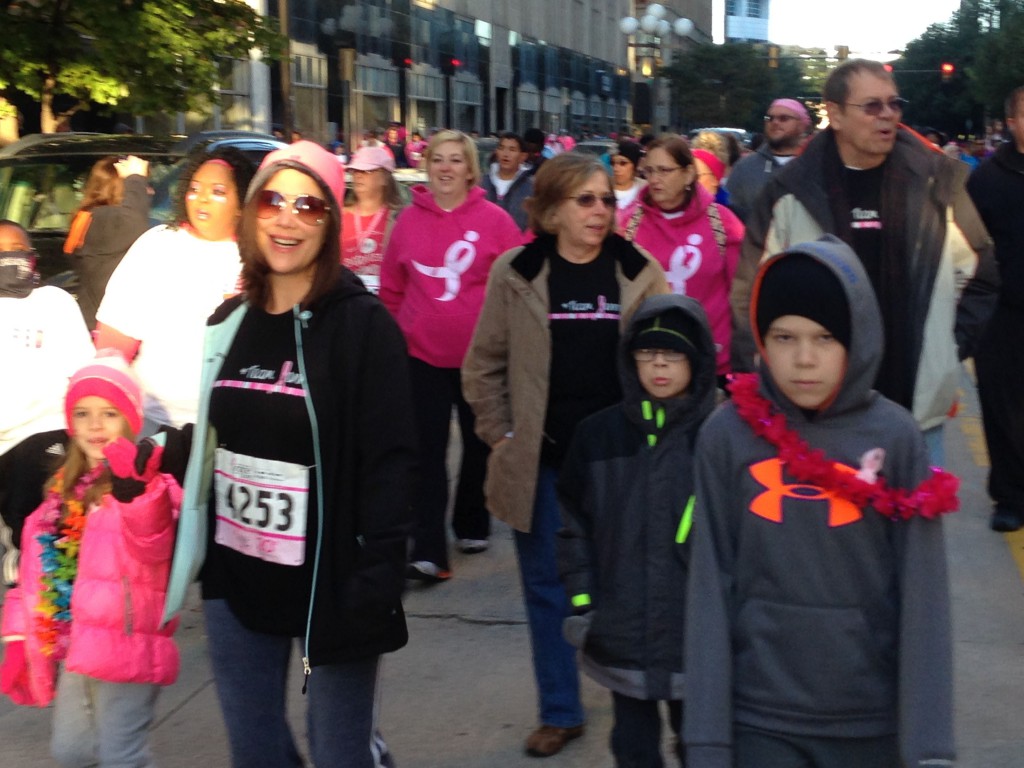 Post-race pic: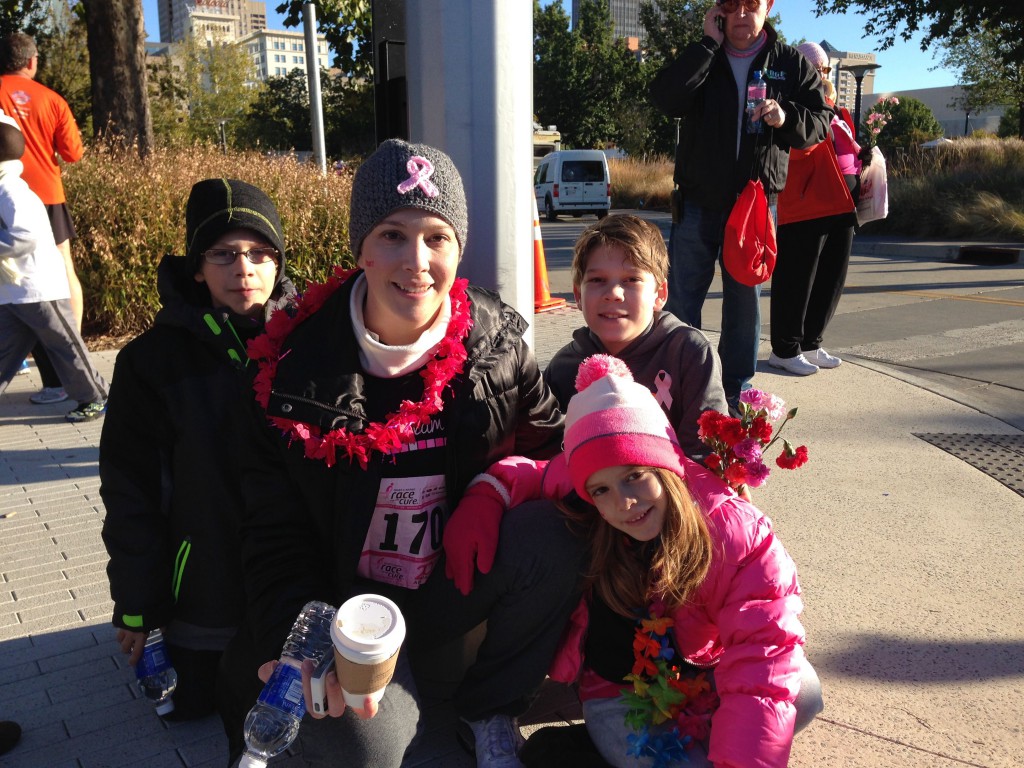 Can you believe that this gal drove all the way up from Thackerville, OK for the race…for the SECOND YEAR in a row? She had a whole crew who came. They had to leave at the crack of dawn to make it. Becki – you rock!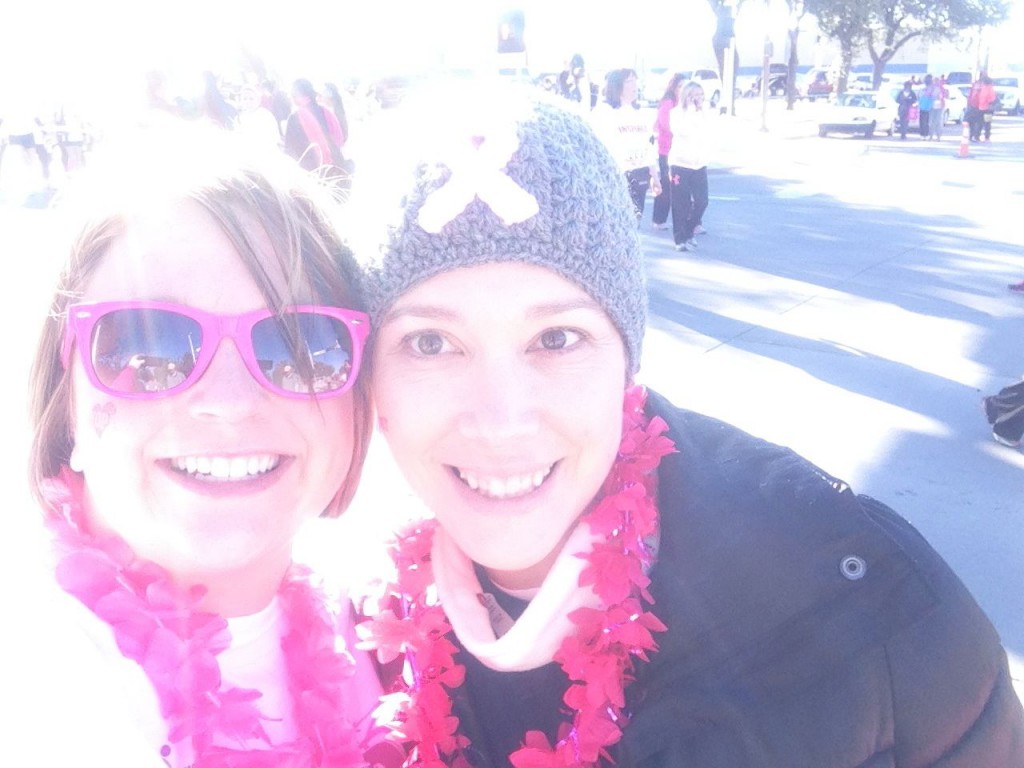 After a long walk, poor Bryn's little legs wouldn't walk so fast back to the car so Dad got to get an extra workout in: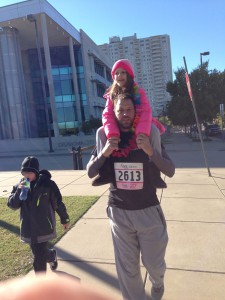 Side by side of last year's race and this year's race:
I truly appreciate everyone who came out. Thank you all for the support you continually give us.