Almost a week out from surgery – I'm tired and sore, but I think this surgery was a lot easier than the last one. The pain meds that I've been taking, combined with Benedryl for the allergic rash I developed, have put me in quite a zone. I've slept A LOT.
Lots of sleep, lots of meds and limited interaction with the outside world can make one feel kind of blah.
So, while I didn't feel great this morning, I opted to go to church with the rest of the family. It was nice to get out and see people. Oh, and Alan swung us by Starbucks for a Vanilla Spice Latte on the way there.
Caffeine + Socialization + Church = pretty good mood
Even better … my friend, Judy, came by the other day with her a bunch of pins for my prayer pet. There was one from each couple in her small group, plus she brought four just from her. She wrote me a long encouraging letter, and each couple in the small group — most of whom I don't know — wrote me a short note of encouragement.
So today, I got them all out to put on my big green prayer pet. My spirits were lifted even more after that. Here is why:
This is my prayer pet right after Judy gave it to me. She gave me some starter pins, as you can see, but he is pretty naked.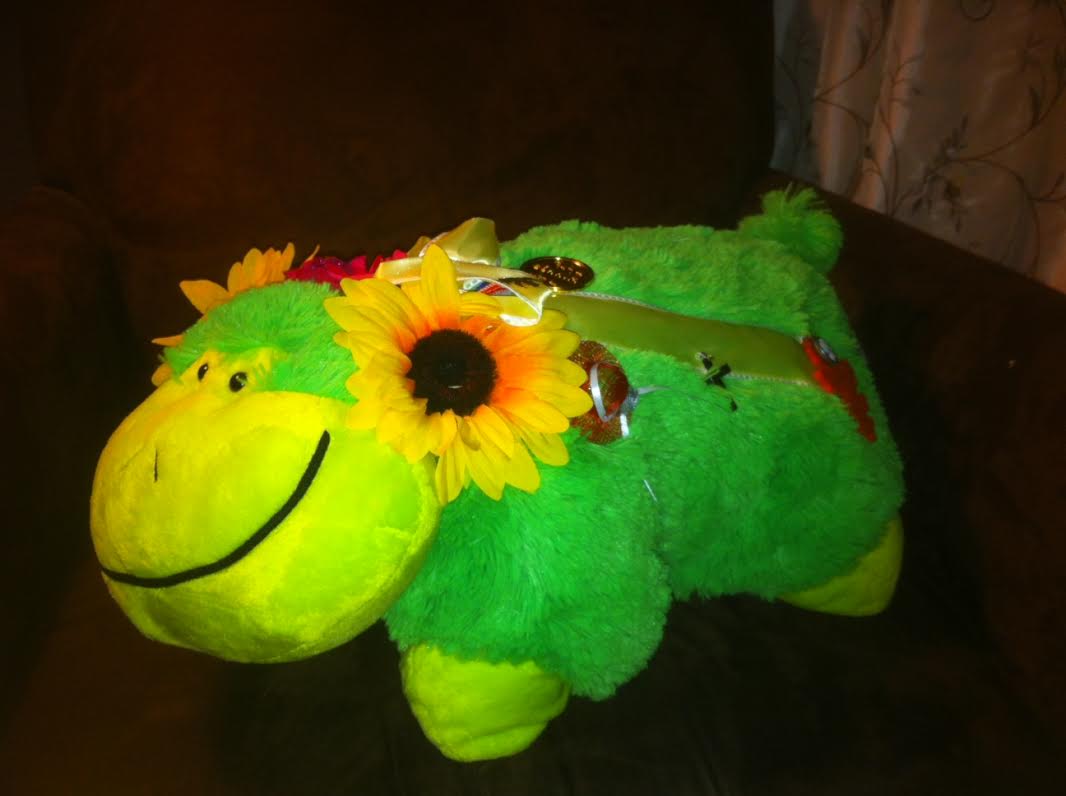 Here he is now, after so many of you have mailed or hand-delivered pins to us: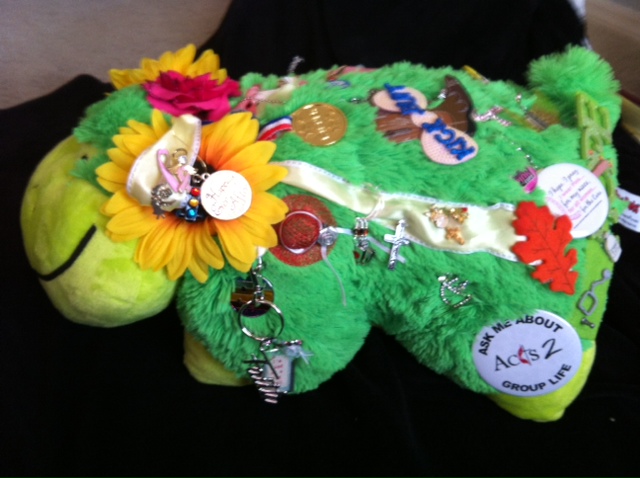 I actually had to sew on extra ribbons to accomodate them all.
You guys are awesome. Talk about an easy way to cheer up — just look at how much we are loved!
Thank you for starting my week out on a high note. Houston … here we come!