Turns out, they were right.
Taxol isn't NEARLY as bad as Adriamycin/Cytoxan (aka the red devil) treatments. With the Taxol treatments, I take steroids which help prevent an allergic reaction to the actual chemo. My oncologist had prescribed a steroid to take – five pills the night before and five pills the morning of chemo.
During my infusion, they gave me more steroids, Benedryl and anti-nausea meds. After I had gotten the steroid, I was talking with another lady who said something about how she had to take steroid pills. I told her I did as well. The chemo nurse overheard that. Turns out, she didn't know the doctor had prescribed those pills, so I didn't need the IV steroids she had given me. I'm still waiting for the big bulging muscles to pop out as a result of this overdose.
So, I woke up on Friday feeling like I could conquer the world, but I also looked like a blowfish.
Like this kind of blowfish: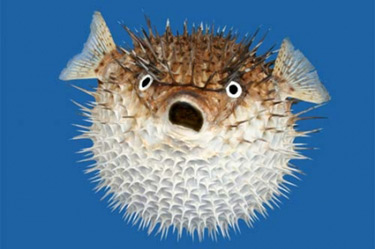 Not this one: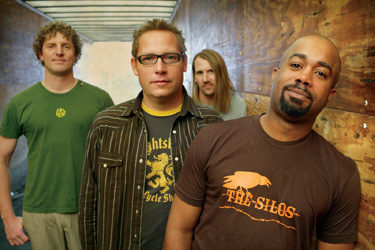 The steroids made my face so swollen I could see my cheeks.
Bryn is almost always overflowing with compliments for me, but she had nothing on Friday morning …
"Um…you don't look very good. You look really tired or something."
I was going strong until the mid-afternoon when the steroids must have begun to wear off. I spent the rest of the weekend pretty tired and VERY achy.
Taxol makes your bones and muscles ache. On top of that, I get a shot the day after each treatment that forces my bones to produce white blood cells. That makes my bones ache, too. Put them together, and it made for a pretty uncomfortable weekend.
It ranged from constant aching in my joints to sharp, shooting pain. By joints, I mean EVERY joint. My fingers, ankles, knees … even my jaw was aching. The sharp, shooting pains tended to stay in my pelvis, knees, ankles and wrists.
Pain medication didn't seem to help, but hopefully, I'll get some alternative pain meds this week.
All of that said, let me say loud and clear to all of you breast cancer warriors who are behind me in treatment – it is SO VERY MUCH BETTER than the AC treatment.
I had no memory loss (beyond a little haziness during treatment) and very little nausea. I felt human. I didn't feel human after the AC treatments. I looked back at my blog entry after my first treatment where I felt pretty confident that I could handle all 8 treatments. I lost confidence in my strength shortly after that entry. The AC was just hard, guys.
But, I'm happy to report that I have treatment this Thursday, and for the first time, I'm not nauseous at the thought of it. Dread is not dominating my every thought. I genuinely feel like I can knock out these last three treatments.
Only 31 days until I get to ring the bell celebrating my last chemo treatment.