So, I'm on Day 4 post chemo. (or is it Day 5? Do you count the day of?)
While I don't feel fantastic, this hasn't been nearly as bad as I expected.
I woke up at the normal time today and went all day without sleeping – quite different from my weekend. I'm pretty sure I was only awake for about 15% of the weekend. Kudos to Alan for being on complete kid duty, including a road trip to Tulsa.
One last thing…Frankie had her first victim.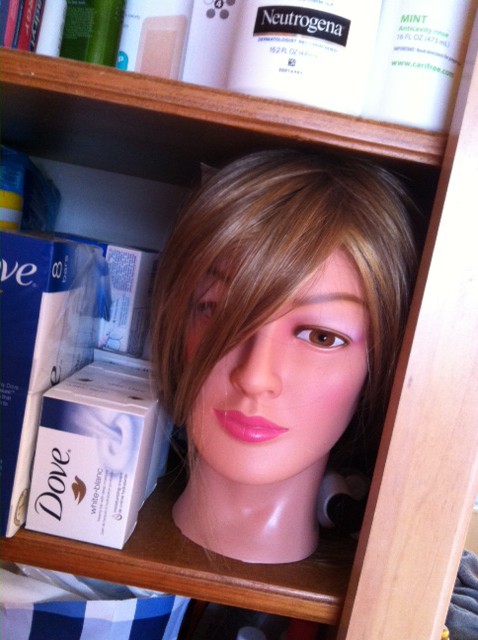 Me.
I was going for the lotion after a long shower, and I think I jumped about a mile high when I opened the cabinet door.